Engineering Consulting - Informatics/Communication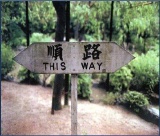 Support for preparing decisions - Where to go...
In the business segment "Engineering Consulting" for Computer Science and Communications you can take the benefits from our decade long experience performing such projects in this domains. We have done major important projects in the Telecommunication Industry.


| | |
| --- | --- |
| Tender Preparation | Do of Requirements analysis as base for tender preparations and creation of tender documents for projects in the domains of computer science and communications engineering. |
| Tender- Evaluation | Evaluations of proposals documents and preparation of decision criteria. |
| Solution Consulting and Technical Concept Preparation | Creation of solution proposals and technical architectural concepts as base for technical detail designs. Design specifications, platform and Middleware selection, special focus on non-functional requirements. |
| Project Management and Risks Management | Project planning, Project status analysis, analysis of test concepts, Project metrics, Risk analysis. |
| Project Calculation, Controlling | Design-to-Cost Workshops, Introduction of effort estimations, Project controlling and deviation analysis. |
Last Change / Update 07.08.2011.