Downloads
Downloads of Conference Contributions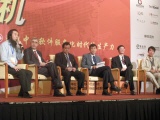 Panel discussion with participants of the CSPIN Annual Conference, Beijing 2009
In this section you can find my contributions to symposions, seminars, international conferences provided in the last recent years. In all of this contribution the three main areas TECHNOLOGY, MANAGEMENT and CULTURE, especially in the context of the relation between Europe and Asia are contained.

The documents listed in the Conferences and Speeches area you can order as pdf file free of charge via e-mail.
Downloads of Product- / Service Offerings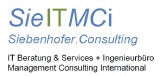 Experience@Innovation
In this section we have provided for you short descriptions about our Portfolio. These Portfolio Data Sheets you can also download as pdf files free of charge.

Take that as templates. We can tailor our services specifically to your requirements and demands.
Last Update / Change 07.08.2011.