Vision - Mission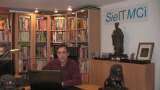 Synergies from East and West
Steyr, 8/2010
SieITMCi combines comprehensive technological know-how from various business domains, the power of technical and economical innovativeness together with our longtime international experience into a systemic management approach and supports by that the customers in expanding their business with the strong focus on business activities in and with China.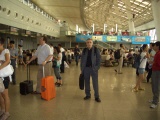 Nanjing Railway Station
Nanjing, Jiangsu (CHINA) 8/2010
At all activities of SieITMCi as IT Consultant and Service Provider, Consulting Engineering or Management Consultant and Trainer the most important is our Customer's Success as indicator for our success. SieITMCi is committed to highest quality standards and standards of Compliance and is especially responsible to all people involved in the projects to be done.
Last Update / Change 07.08.2011.